Rev. Josh Moore
Full-time Minister
jmoore@unitedchurchofsoro.org
(802) 763-7690
Not in the office on Mondays or Tuesdays
Originally from North Carolina, Josh, his wife Megan and four children, moved to South Royalton in September of 2013.
Josh did his undergraduate studies at the University of North Carolina at Charlotte where he received a BA in Mathematics (2003) and played baseball for four years on the varsity team (1999-2003). Six years later, after working various jobs for a sub-contractor in Indian Trail, NC, Josh began his masters work. He graduated in 2013 from Reformed Theological Seminary with his Master of Divinity (M.Div.).
Josh is an avid reader. He also enjoys exercise, sports (esp. baseball), cooking, gardening, video games, music, going on walks with his wife, Megan, and more recently, raising chickens!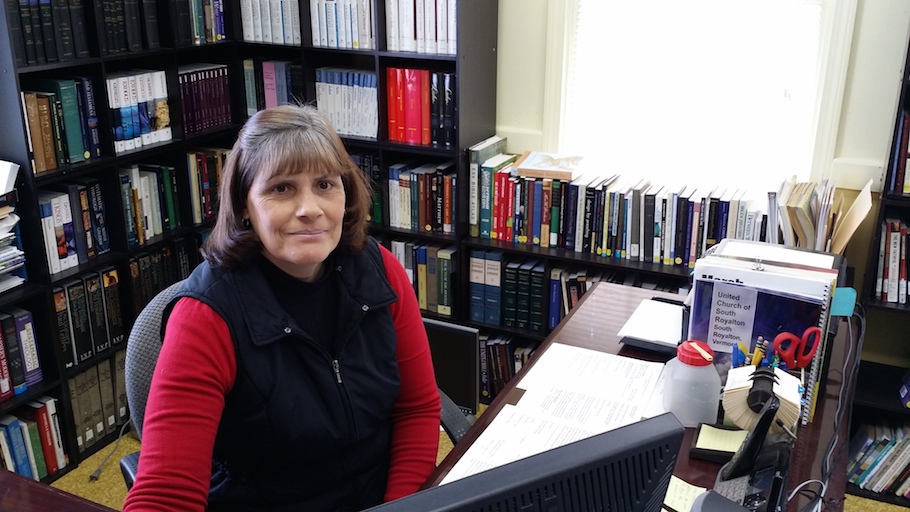 Lynn Irish
Administrative Assistant
lirish@unitedchurchofsoro.org
(802) 763-7690
Office Hours: 8 a.m. – 12 p.m., Wednesday and Friday
Can be reached via email when not in the office.
Daniel Brinneman
Webmaster
daniel@lionsdendesigns.com
Office Hours: 9 a.m. – 5 p.m., Monday-Friday
Daniel lives in Waxhaw, North Carolina, and specializes in WordPress theme development. He was contracted out to build our website and is now available to take on more projects. Click here to visit Daniel's web design portfolio. If you have any technical questions regarding our website, please contact him by email (responds within three business days).