At Red Door church we are passionate about loving the little people we see each week. Here is some of what we do as a church to love the little ones among us:
Making Space for Them on Sundays
God desires that the little ones worship Him too!  Worship is a family activity!  Kids should feel free to be among the adults on Sundays and to join in and sing and make noise. We have a children's bulletin each Sunday for the kids to write on and "activity bags" with coloring books and other engaging activities that are available upon request when entering on a Sunday morning.  
Wednesday Night Children's Program
Every Wednesday evening from 6:30 to 8pm we host a children's program here at Red Door Church for kids ages 12 and under. The kids play games, win prizes and learn about Jesus. You are invited!  Parents may feel free to drop their kids off at 6:30 and return at 7:45 or they may stay for an adult's book study that is held upstairs during the kids program.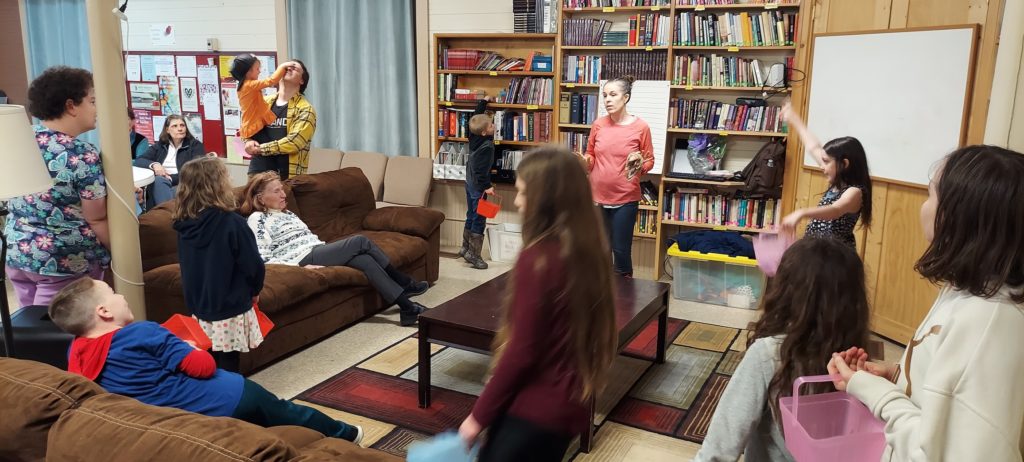 Promoting Family Oriented Activities
At Red Door we love to plan events for the whole family and we try to provide opportunities for families to spend quality time together.  Each year we partner with our town rec department to put on a Fall Festival event that is fun for families (in late October) and during the holidays we organize our town's annual Pageant event that retells the story of the birth of Jesus Christ (the 2020 Pageant was a drive thru experience due to COVID-19).  We also host weekly "play groups" put together by the Orange County Parent Child Center (Wednesdays from 9:30 until 11).
Soccer Camp
Every year we put on a free soccer camp for kids ages 5 to 12. Read more about this special event here.