At Red Door church we are passionate about loving the little people we see each week. God has blessed us with many children of late and He is growing us as a congregation as we seek to serve them.
How do we do that at Red Door?
Children's Message
Each week we dedicate a portion of our service to teaching the children. The kids are always excited to learn something about God each week in front of the congregation.  You can listen to our most recent children's messages here on our YouTube channel.
Children's Church
Following the children's message each Sunday, children ages one up to nine are invited to go downstairs for children's church.  Children 6 and up are taught a Bible lesson and do a craft together.  The little ones ages five and under are cared for in our play area.  Of course, parents are also more than welcome to allow their children to remain upstairs during the worship service.  (Due to COVID-19 much of this has changed.  See our dedicated COVID-19 page for details.)
Virtual Engagement
Since the fall of 2020 we have been seeking to engage our young families with more virtual content.  The Red Door Church elders have been putting together studies for the children that are emailed out weekly.  To see an example of the kind of material we send out, you can view/download our complete study of the Ten Commandments here on our church resources page.  Also, we upload weekly children's messages to our YouTube channel which you can view in our various playlists like this one or this one. 
Promoting Family Oriented Activities
At Red Door we love to plan events for the whole family and we try to provide opportunities for families to spend quality time together.  Each year we partner with our town rec department to put on a Fall Festival event that is fun for families (in late October) and during the holidays we organize our town's annual Pageant event that retells the story of the birth of Jesus Christ (the 2020 Pageant was a drive thru experience due to COVID-19).  We also host weekly "play groups" put together by the Orange County Parent Child Center and The Family Place (these have been temporarily suspended due to COVID-19).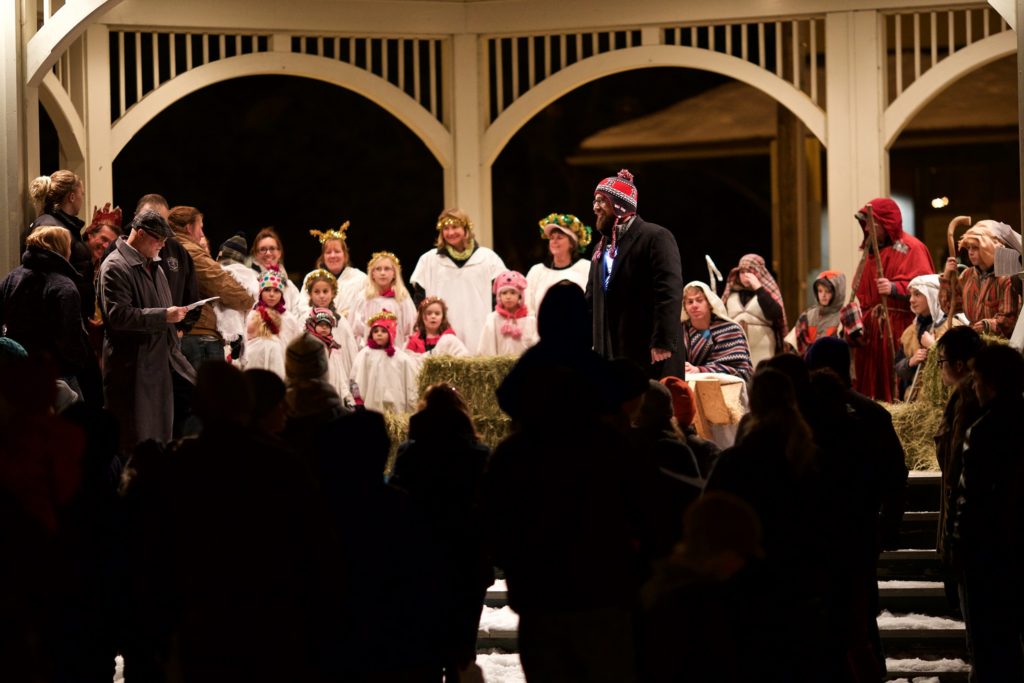 We Also Love Our Youth
For more information on how we love and serve our youth at Red Door, check out our dedicated page Red Door Youth.