Thanks for registering! Registration is now closed.
Join us for a half-day of deeper thinking about what the Scriptures say regarding stewardship of creation. We will discuss topics such as:
Why is the world so broken and is there anything that can be done about it? Can Bible-believing Christians be environmentalists?
How can Christians obey God's command to have dominion while also caring for all that God has made?
What does creation care have to do with following Jesus?
What are everyday things that Christians can do to be good stewards of all that God has made?
We will also have break-out sessions on important topics such as beekeeping, renewable energy, the theology of food, and land stewardship.
Guest Speakers and Break-Out Session Leaders
Here is a rundown of our guest speakers: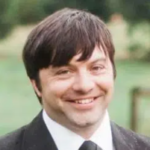 Matt Schmidt. Matt Schmidt is the CEO and a founder of Engage 360 Ministries. After a three-year process of wrestling through questions dealing with the existence of God, trustworthiness of the Bible, and what Christianity taught; he came to faith in Jesus Christ. Matt has a Masters Degree in Philosophy with a focus in Theology and is happily married to Erica. They have six children and enjoy time on their mini-homestead as well as travelling for ministry.
Whether towering mountains, a giant canyon, a tropical reef, or your local park; there is a profound beauty in nature. There is also a significant sense of brokenness. Whether disease, disaster, or man-made destruction; we seem to know that it should not be like this. How is it that both of these can be true? What do these intuitions tells us about humanity, our relation to this world, and beyond? Do they speak to realities about meaning, purpose, or even destiny? Do they point to something beyond this world or are they just coincidental brute realities with no meaning whatsoever? In this talk we will discuss the implications and contend that creation is crying out and it is only a question of if we will listen to what it is saying.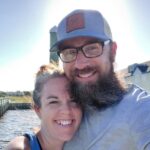 Joshua Moore. Josh is the pastor of the Red Door Church in South Royalton, VT. Josh grew up in North Carolina and has lived in Vermont for 10 years. He is currently a Doctor of Ministry student at Gordon Conwell Theological Seminary where he is studying "Ministry in the New England Context." Over the last few years, he has developed a deeper interest in creation care. He believes that this is one of the key arenas for ministry in New England. Yet many theologically oriented, bible-believing Christians feel conflicted about creation care because it appears to be loaded with all sorts of (political) baggage that they cannot countenance. Many contemporary Christians do not feel that they are allowed to advocate for the beauty and sanctity of God's creation while also calling themselves "Christian." Yet, more and more, Josh has become convinced that this contemporary issue is a significant aspect of our holiness and Christian witness. Josh's talk will be focused on dispelling contemporary stereotypes that the Bible will not allow a theologically committed Christian to love the natural world.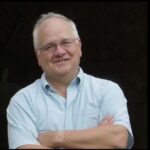 Jerry Barcelow. My family moved to Vermont when I was four years old. (I am 70 now.) I still have a memory of a beehive in our backyard in rural Pennsylvania. So, the bees and I have been friends (mostly) for many years. I am a hobby beekeeper. I don't go to big beekeeping conventions. I am not a Master beekeeper. I cannot tell you the Latin name for honeybees. But, I do enjoy the hobby. I will of course talk about the hobby of beekeeping (cost, time commitment, how to get started, wintering, mites, that kind of information). I will probably talk about why Honeybees matter (and why they don't). For sure, I'll discuss some interesting things we know about honeybees that just make it hard for me to believe they evolved by chance. I may talk a little about the (almost) lost art of "lining bees" to find their bee tree. And the best part of the session will be the questions. Questions are always fun. Who was the beekeeper in the Garden of Eden? How much honey does one bee make? Can you get rich keeping bees as a hobby?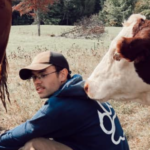 Erva Barnes II. Erva was raised around and involved in agriculture in the upper valley area for his entire life. He was involved in 4H for over a decade and holds a degree in Sustainable Agriculture and Food Systems from the University of New Hampshire. Over the last four to five years, Erva and his wife Noelle, have been more directly involved in the daily operations and management on BAH-KE farm, in Piermont, New Hampshire. At the farm they enjoy being involved in the raising of produce, pigs, rabbits, chickens for eggs and meat, dairy goats, sheep, and turkeys all while seeking to honor God and love our neighbors. The breakout session that Erva will lead will touch on the theory and practice of biblical land stewardship.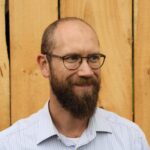 Dominque Corriveau. Dom Corriveau lives in Jericho, Vermont with his wife and four children. After obtaining degrees in Engineering and working for a few years, he changed tracks and studied Biblical Studies at Regent College in Vancouver, British Columbia, where he received his MDiv. In his time there, he spent two weeks on Galiano Island taking a course titled Food: Communion, Community, and Creation from Loren and Mary-Ruth Wilkinson. That course had a significant influence on his life and thought, including those presented at this conference. Dom now works for the Navigators part-time, teaching biblical studies courses to staff, and juggles that with responsibilities of a stay-at-home dad.
Since eating is such a central part of being human (or being alive at all) it intersects with a great many aspects of human life. This is certainly true of our interaction with and care for God's creation. It should therefore come as no surprise that the Bible has a lot to say about food and eating, even if some examples of this are more easily overlooked than others. What we will be doing in this break-out session is taking a brief survey of scripture with a view to the theme of food and eating. What emerges from this survey is a paradigm for understanding ourselves as eaters that has implications for our relationship with God, ourselves, others, and creation.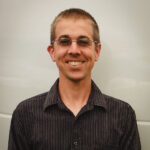 Amos Post. Amos Post was born and raised in South Royalton, Vermont, and graduated from SoRo High School in 2001. Growing up (more or less) on a dairy farm, he has an appreciation for caring for the land and the beautiful valleys, rivers, hills, and mountains that make Vermont unique. When he was 20 years old, he was introduced to solar power, and it stuck. After graduating college with a music degree, Amos went full-time into the solar industry. After working for groSolar for 9 years, he started his own solar installation company. Together with his business partner (John Mattern), they install solar power systems both on and off the grid for homeowners and small business owners throughout the White River Valley. Deploying "green" or "clean" energy systems needs careful attention to product sourcing, material handling, maintaining existing systems, and end-of-life/recycling care. Amos lives with his wife and 4 kids in East Bethel village.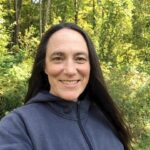 Amy Bowen is the founding director of 7th Seed in Huntington, Vermont where she lives with her husband and two children. After leading farm-based experiential educational programs in both California and Vermont for over 15 years, she set out to create a ministry that offered Christians the experience of meaningful work (caring for the creation and our neighbors through cultivating land), and Christian community with the goal of fostering a deeply rooted faith. Located on an active farm and homestead that produces food for neighbors in need, 7th Seed hosts a Fellows Program, retreats & gatherings, summer camps, and school-year outdoor programs and welcomes participants to share in their mission: To follow Jesus' example of working for justice & peace, demonstrating love & mercy, and living simply (Micah 6:8).
In our session, we'll explore the connection between living simply and loving our neighbors through a Biblical lens. If Christ made it clear that loving our neighbors should be a priority for his followers. Together we'll explore how our choices of what we consume impact not only the planet God created but it's people (whom we are to love).
When is it?
Saturday, October 7, 2023
What time is it?
1 – 5:30 p.m.
Where is it?
Red Door Church
67 South Windsor Street
South Royalton, Vermont
Will it be live-streamed?
No. We will make a video of each of the speakers. The videos can be watched here on our YouTube channel.
Who are the speakers?
Symposium to include various breakout sessions all led by local Vermont folks. Keynote speakers: Matt Schmidt and Pastor Josh Moore.
Is there a cost?
No, it's free. Please register in advance so we can prepare gift bags, book table, and other items to be given to registrants.
When is registration open?
Registration is open now until October 6, 2023, at 2 p.m.