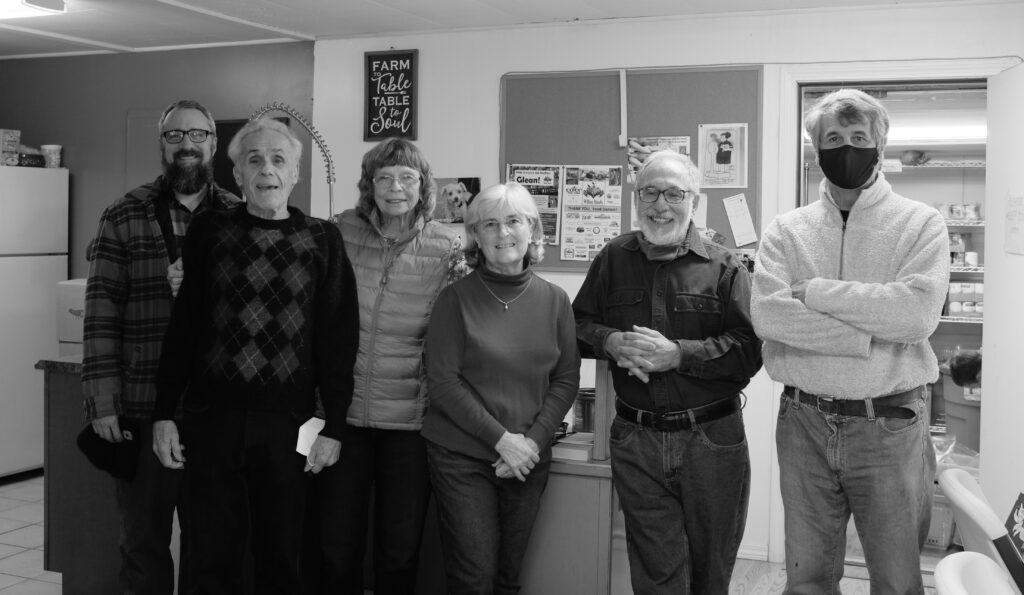 Our local food shelf was without a home for many months due to unforeseen circumstances. The Red Door Church, with the help of many others in our community, has purchased a building and successfully revived this much needed program. The new building is located at 2995 Vermont Rt. 14, South Royalton, VT 05068. Locals will remember this spot as the old Mannequin restaurant, or more recently, the Rusty Bell. If you are interested in volunteering at the food shelf (we are a non-profit, so all of our help is volunteer), then please contact us at one of the numbers below.
If you would desire to help monetarily, you may give a tax deductible gift below. Thank you for all your support!
United Church of South Royalton
c/o Food Shelf
P.O. Box 116, South Royalton, VT 05068
Church Phone: 802-763-7690
Phone: 802-763-7633
Food Shelf Hours: Thursday 11:30 AM – 1:30 PM, 5:00 PM – 7:00 PM
---
Here you will find the Pastor's latest news about progress on the new Food Shelf location. Check back periodically for new content.
Give a one-time or monthly-recurring donation to our Food Shelf
Please be aware that giving online is provided as a convenience and PayPal will take a small percentage for processing. If you would like to determine how much of your donation will be taken by PayPal, please use this calculator (http://ppfeecalc.com) and choose Non-Profit from the transaction dropdown before entering your value. PayPal provides a secure location to give. Thank you for giving to Red Door Church's Food Shelf!