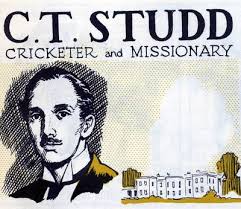 Eventually a growing disciple realizes that not only does Christ call His followers to deny themselves, take up their cross and follow Him (Luke 9:23), but he also calls them to live sacrificially. The self-life must die and Christ must live. Christ Himself was a sacrifice for us. Paul writes, "I appeal to you therefore, brothers, by the mercies of God, to present your bodies as a living sacrifice, holy and acceptable to God, which is your spiritual worship" (Romans 12:1).
In daily living, believers are to sacrifice themselves as an act of worship. Paul lived out this admonition in his own life and ministry. Writing to the believers at Philippi he says, "Even if I am to be poured out as a drink offering upon the sacrificial offering of your faith, I am glad and rejoice with you all" (Philippians 2:17). The author of the book of Hebrews also states, "Through [Jesus] then let us continually offer up a sacrifice of praise to God, that is, the fruit of lips that acknowledge his name.
Do not neglect to do good and to share what you have, for such sacrifices are pleasing to God" (Hebrews 13:15-16).  Giving up ourselves, our possessions, our time, our personal rights and perceived privileges should be part of the Christian life. Each disciple must understand the will of the Lord in such personal matters and decisions but each disciple must also ask himself, "What am I giving up in order to serve Christ and/or help fulfill the Great Commission?" C.T. Studd, the missionary pioneer to Belgian Congo in the early 1900's, once made this compelling statement, "If Jesus Christ be God and died for me, then no sacrifice can be too great for me to make for Him" (Grubb, 141). A growing disciple becomes sensitive to what he can give up for the Savior who gave Himself for His own.