Many of you have been asking about our annual Christmas Pageant.
The 44th Annual Pageant is a go! However, as you might have guessed, because of COVID-19 it is going to look a bit different than it has in past years.
Come join us from the warmth and safety of your own car while you travel around the Town Green hearing from a cast of characters who are portraying the events of Jesus' birth as eye witnesses. Experience one of the greatest events in all of history in a brand, new way! You will hear the true meaning of the holidays with optional prepackaged cookies and treats to enjoy in the comfort of your own home.
The Pageant begins with a rolling start between 6:30-7 pm on Sunday evening December 20th . When entering the town of South Royalton, turn right towards the Vermont Law School (VLS) parking lot (Cameron Way) and proceed towards Magic Mountain Daycare. Cars will be released by traffic control to proceed around the Green. Below we've posted a map with a bit more detail so you can see how the flow of the event will proceed.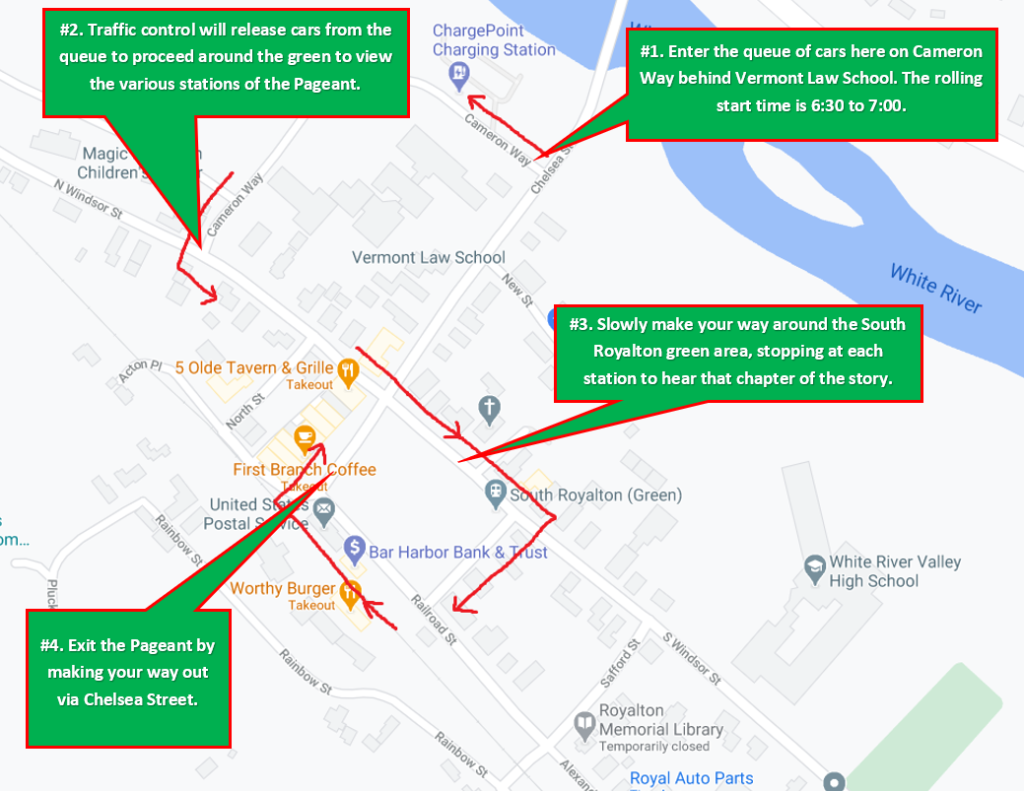 We do hope that you will come! Merry Christmas!