South Royalton is located in northern Windsor County along the White River. Vermont Route 14 runs along the north side of the river, just outside the census-designated place limits, leading southeast to White River Junction and northwest to Barre. Vermont Route 110 leads north from South Royalton into Tunbridge. Interstate 89 passes to the west of the village but does not serve it with a direct exit. Access to South Royalton is either from Exit 2 at Sharon or Exit 3 at North Royalton. (Wikipedia)
South Royalton village was founded when the Vermont Central Railroad came up the White River valley. The first train rolled through on June 6, 1848. On July 4, 1848, amid great fanfare, the frame of the first building, a store, was raised by Daniel Tarbell, Jr. of Tunbridge. Later, joining with Lyman Benson of Sharon, they began to build and develop South Royalton village. 1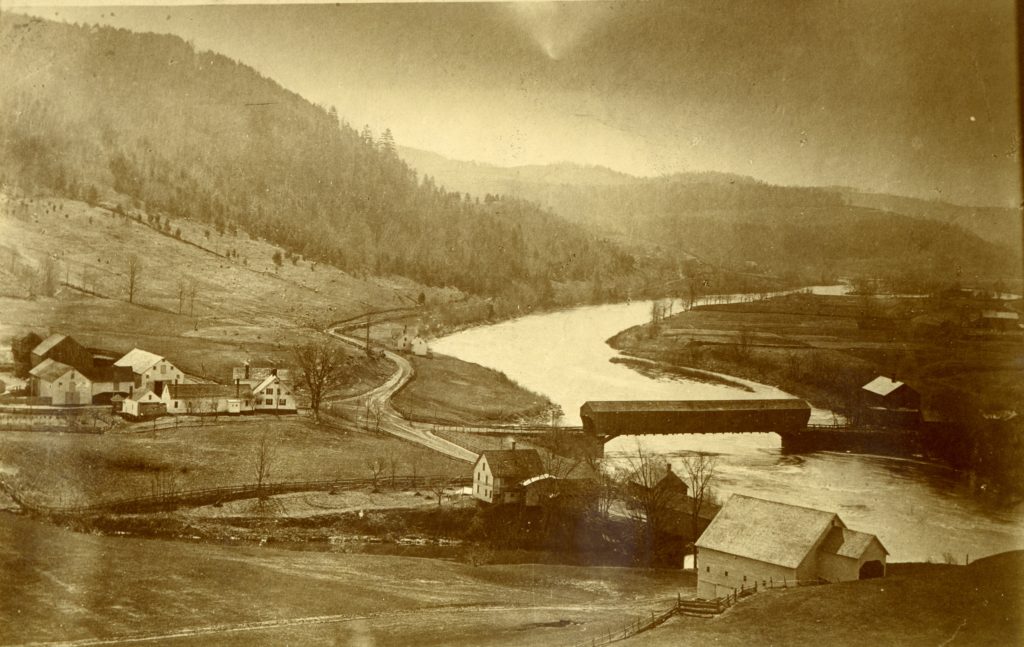 Evelyn Lovejoy writes in her book History of Royalton that the wooden-covered bridge over the White River was built in that same year, 1848. That bridge was replaced in 1903 by an single lane iron through truss bridge. That iron truss bridge was replaced by a wider iron through truss bridge in 1935 and that bridge was replaced by the current bridge. 2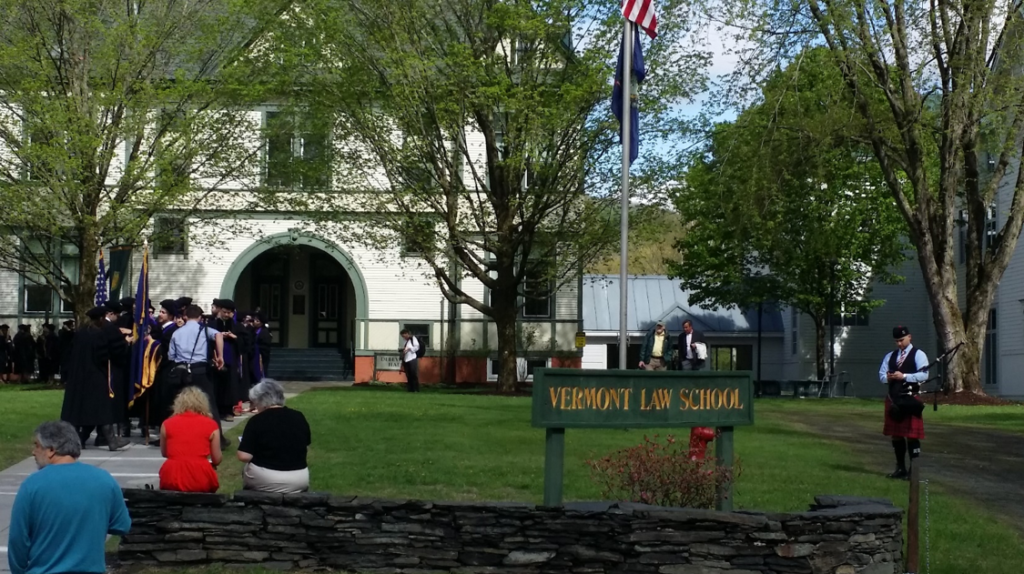 Much has changed in South Royalton since those days but the town is just as charming as ever. One major feature of modern South Royalton is the presence of Vermont Law School, which was established in 1972 and ever since has been a major part of South Royalton life.
South Royalton features a vibrant public school, White River Valley School, with students from South Royalton and Bethel communities attending. Just recently, in the spring of 2019, the boys baseball team and the girls softball team won state championships. Pictured below is a good number of the first graduating class of seniors from White River Valley School, posing after Red Door Church's annual Baccalaureate service in 2019.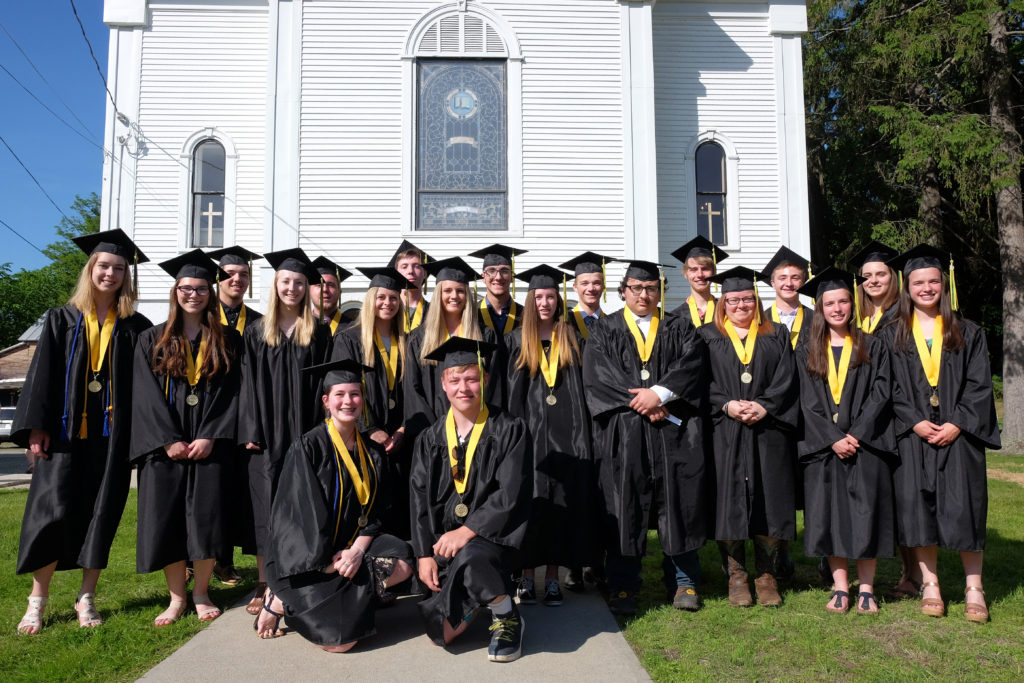 South Royalton is also home to some popular eateries like the Worthy Burger (opened in 2012), which not long ago was named "Best burger in Vermont," not to mention a new trendy coffee shop, First Branch Coffee, with free WiFi, specialty coffee, and craft beer.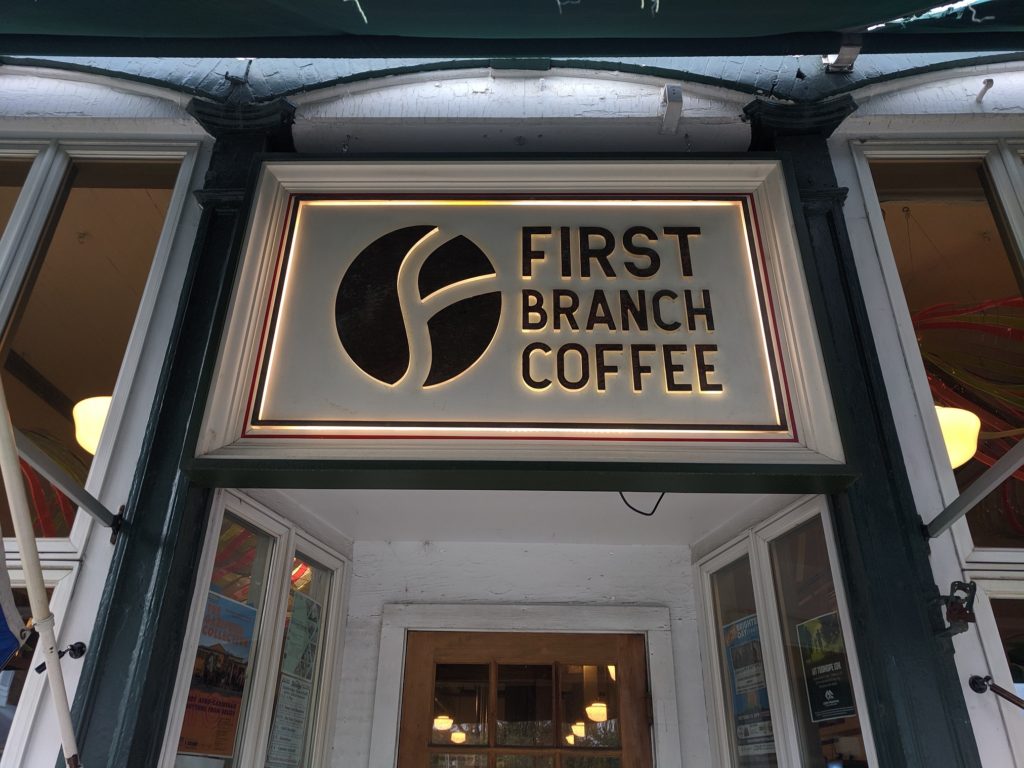 Other restaurants like Chelsea Station, Five Olde Tavern and Grille, Royalton Village Pizza, and Eaton's Sugar House have been a presence in So Ro for many years and are local favorites. This little place is surprisingly filled with numerous artists. Their work is often put on display around town in places like the South Royalton Market, which is where the wall gallery pictured below is found.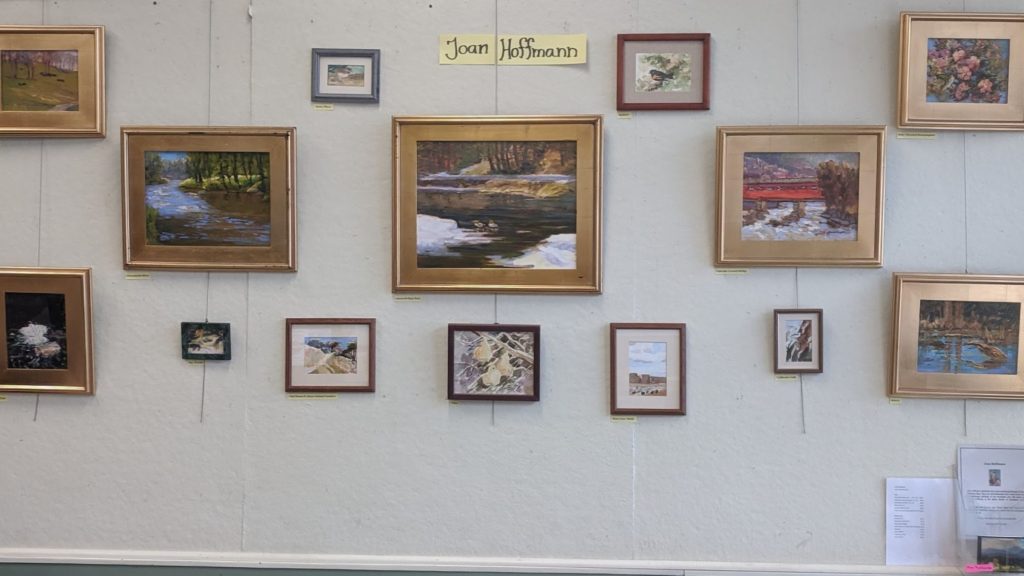 South Royalton is also home to many wonderful farms, like Westlands Farm off Route 14, Luna Blue Organic Farm, Royalton Farms, and Hurricane Flats. The South Royalton Market in the business block of the South Royalton village, sells meat and produce from many local Vermont farms including some previously mentioned.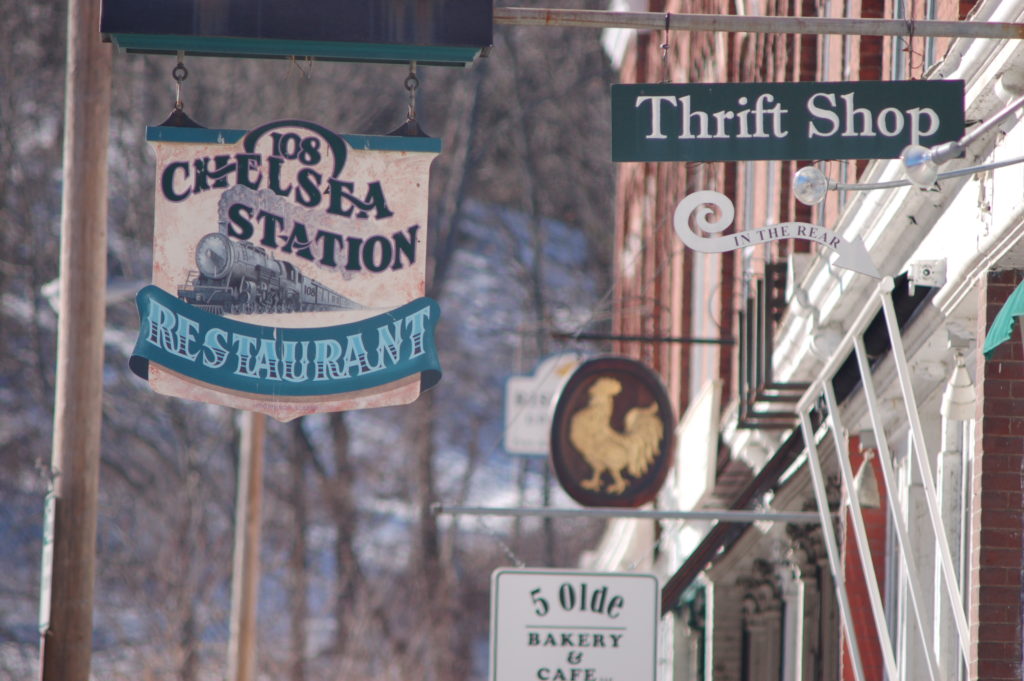 Our town also features many wonderful events like our weekly farmer's market on the green on Thursdays during the summers, or our delightful summer town band concerts on the green. Old Home Days is a popular carnival style event featuring games, food, live music, and other fun activities each July (on the green). Royalton Recreation puts together an annual Fall Festival in late October/early November that is always very popular, featuring a trunk-or-treat event, chili cook off, costume parade and prizes. Red Door Church puts on an annual Christmas Pageant in December that has seen as many as 300 people attend.
This paragraph was adapted from the exhibit that can be found in the fellowship hall of the United Church of South Royalton where many more details may be found. It was made possible through the efforts of: The Royalton Historical Society, Evelyn Lovejoy, Hope Nash, Helen Dumville, John Dumville, and Kevin Eaton. ↵
See Mary Evelyn Wood Lovejoy, History of Royalton, Vermont, with Family Genealogies, 1769-1911 (Volume 1). ↵