Last year, as some of you will recall, weather prevented us from meeting on Thanksgiving Eve.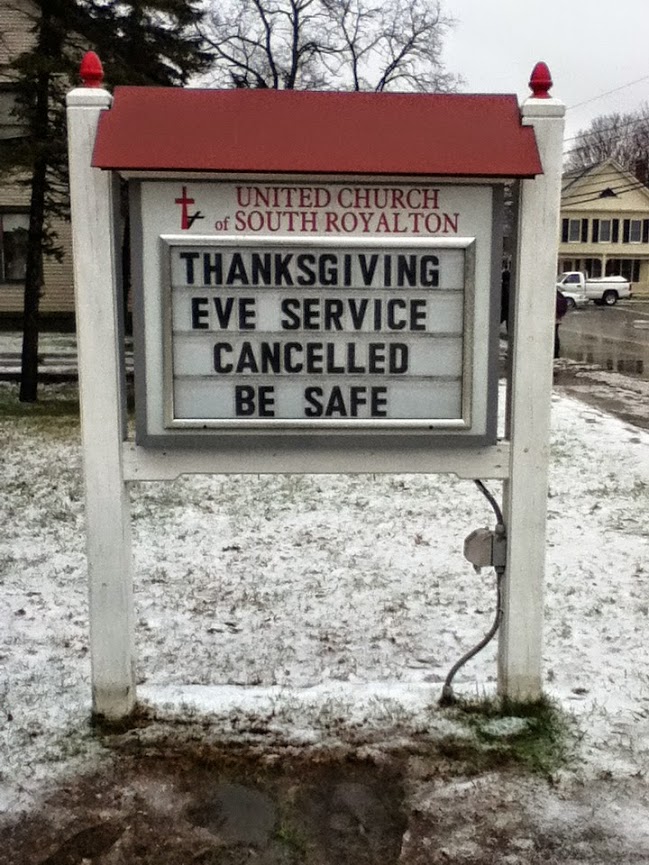 We hope for better things this year.  Join us up in the sanctuary at 7 on Thanksgiving Eve for a wonderful time of giving thanks.
There will be light food following the service down in the fellowship hall.
This year's sign reads (and the backdrop looks much better):