Below you will find a brief history about the Red Door Church in South Royalton.  Click here if you are interested in discovering more about why the door is red!
The first church to build in South Royalton was the Methodist Church in 1850.  This building was replaced in 1890 and was, for a time, St. Matthews Catholic Church (picture below captured in the summer of 2016).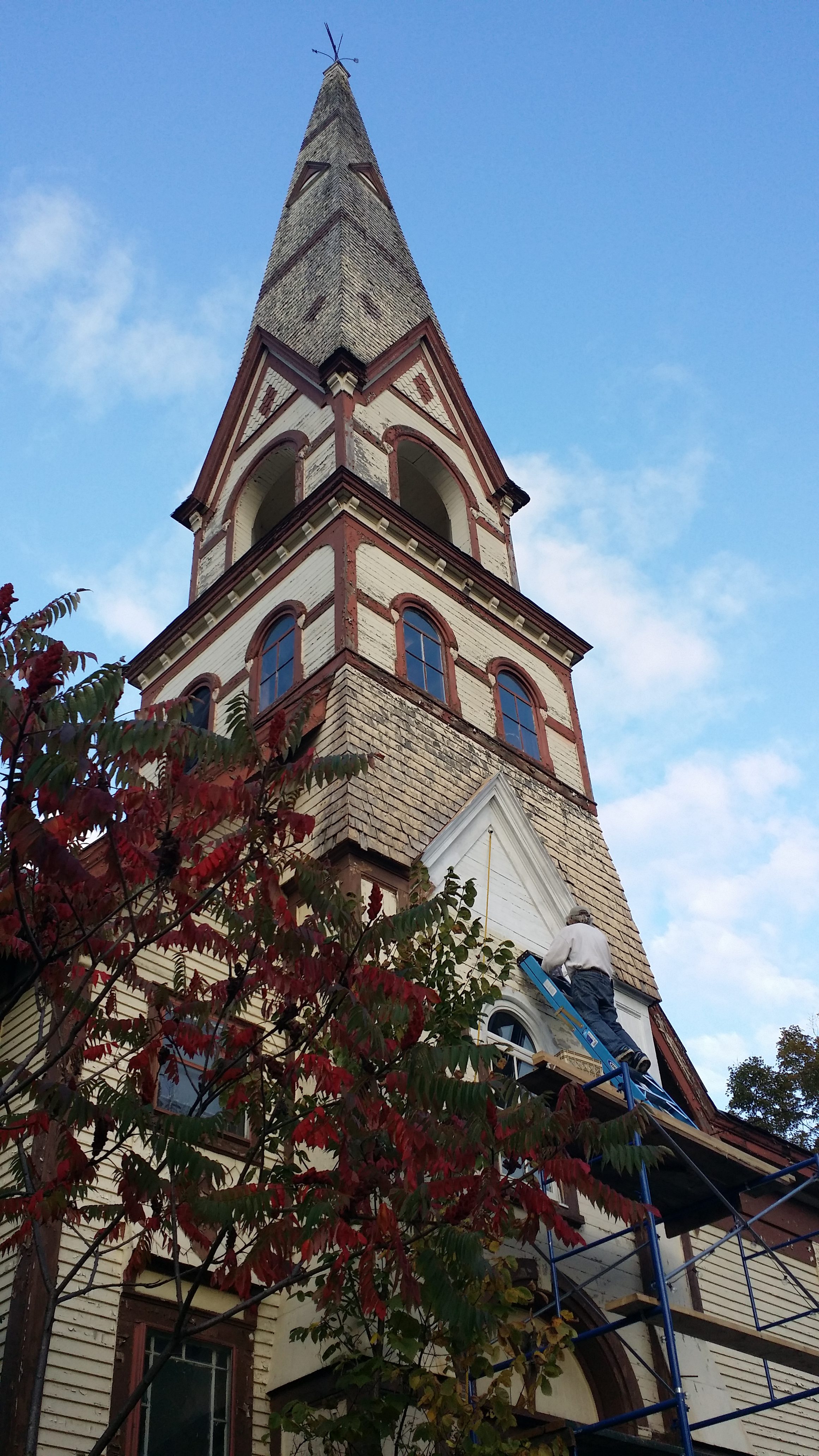 The Congregational Church was organized January 16, 1868 and a lot of land purchased.  The building was soon constructed at the cost of $5,608, and was dedicated on April 1, 1869.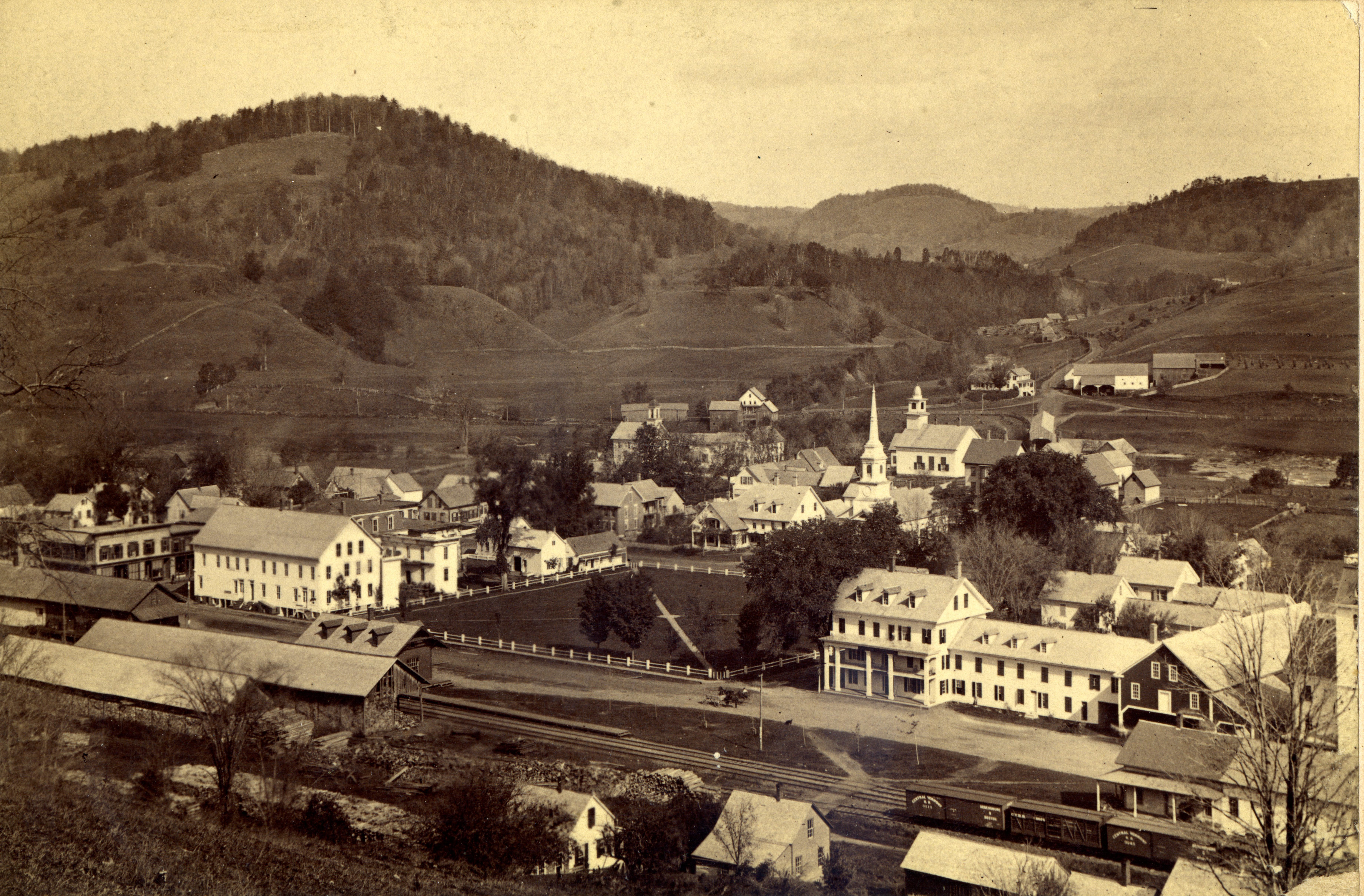 The church was built as a one-story building but by 1889 the members found they needed more space.  The original building was jacked up 10 feet to create the vestry.  That is why the first story of the building is brick.  At this same time, a two-story addition was built for a kitchen and for the altar and organ.  These changes cost the congregation $2,937.49.  In 1908 the assembly room was remodeled with a new floor and pulpit platform, and other renovations, costing a total of $1000, were performed.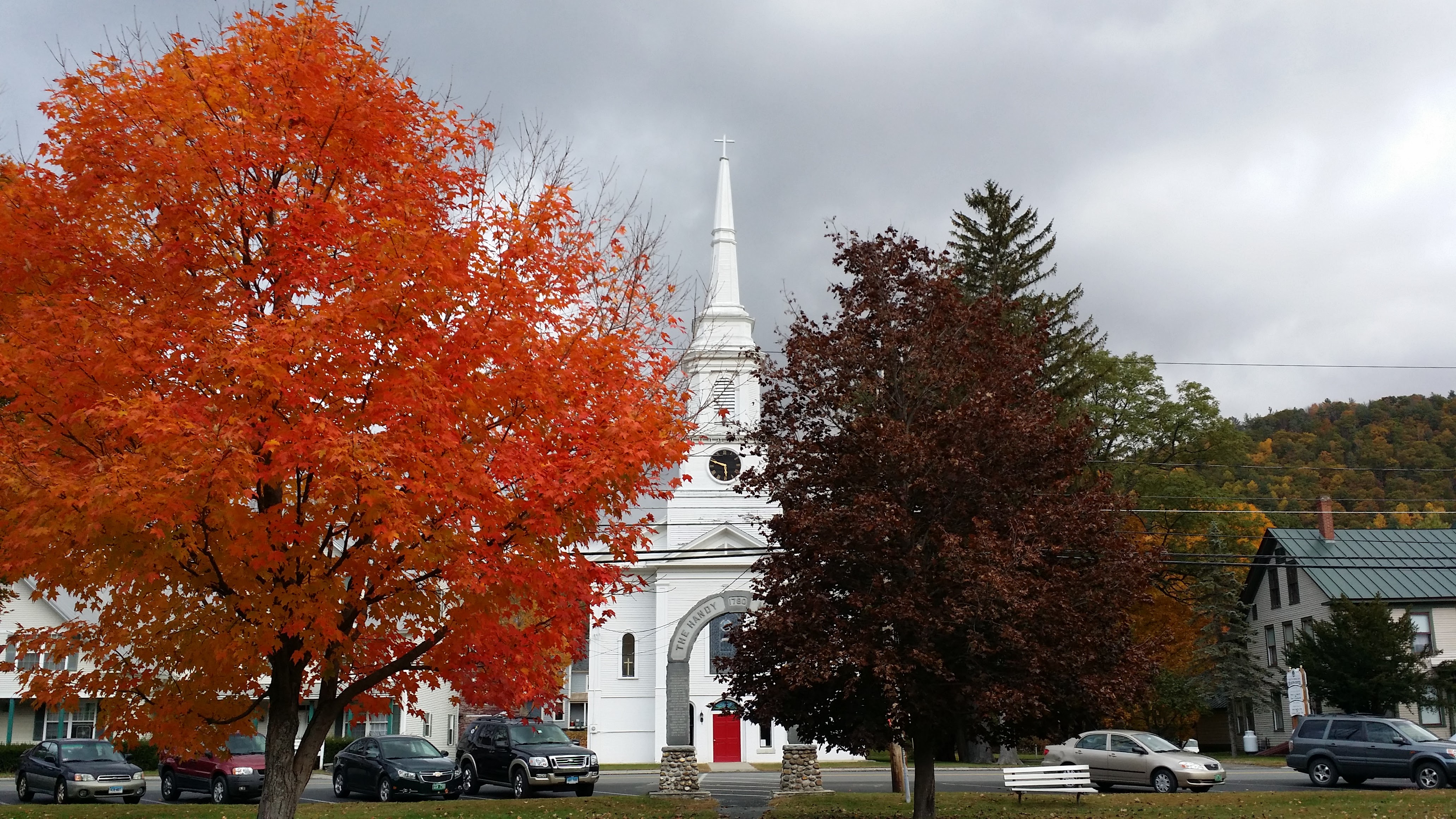 In 1924 the Methodist and Congregational Churches reached an agreement upon a program of united action and sharing costs of operations.  Services were held in each church building for half of each year.  In 1970 the two denominations formally merged their assets to form a new church and became the United Church of South Royalton (UCSR), Federated.  The former Methodist church building was sold to St. Matthews Catholic church in 1971 and the former Congregational church building became the place of meeting for the United Church Federated.
Unfortunately, due to a great fire in August of 1886 which consumed the business section of the village, the early papers of the Congregational church were lost, though the building was spared.  The School House, located where Vermont Law School is today, is where the Congregational church met before they built the church on the green.  The School House, built in 1853, was moved in 1893 when the present building was erected.  The original building stands today  on North Windsor Street behind Freck's Store.
This brief history was adapted from the exhibit that can be found in the foyer of the Red Door Church, along with other interesting details.  The original display was made possible through the efforts of:  The Royalton Historical Society, Evelyn Lovejoy, Hope Nash, Helen Dumville, John Dumville, and Kevin Eaton.  Pastor Josh Moore oversaw the improvements to the display which were completed in 2016.